Paramedics
Do you have a passion for helping others and making a difference in your community?
Do you thrive in a fast-paced environment and enjoy new experiences and learning opportunities?
Shared Health is hiring paramedics to work across Manitoba!
In a medical emergency, when moments count, Manitobans rely upon the high quality, life-saving care offered by paramedics.
Paramedics are often first on-scene in response to 9-1-1 calls, offering quick, compassionate medical care to individuals in their most vulnerable moments. Paramedics also have a key role in Shared Health's inter-professional Emergency Response Services team and are vital to the safe transport (by air and by land) of patients between facilities.
Through educational and on-the-job training, primary care paramedics use a wide-range of skills to:
respond to requests for EMS assistance, care and treat sick and injured individuals,
safely transport patients, and
support the delivery of care in a variety of settings alongside a diverse team of health-care professionals
Join Shared Health. One team, boundless opportunities.
Shared Health is the single largest employer of paramedics in Manitoba, and positions are available across the province in communities large and small. Learn more about opportunities available at Careers – Shared Health (sharedhealthmb.ca).
View the Emergency Response Services Hiring Pre-Requisite Checklist.
Testimonials
Phillip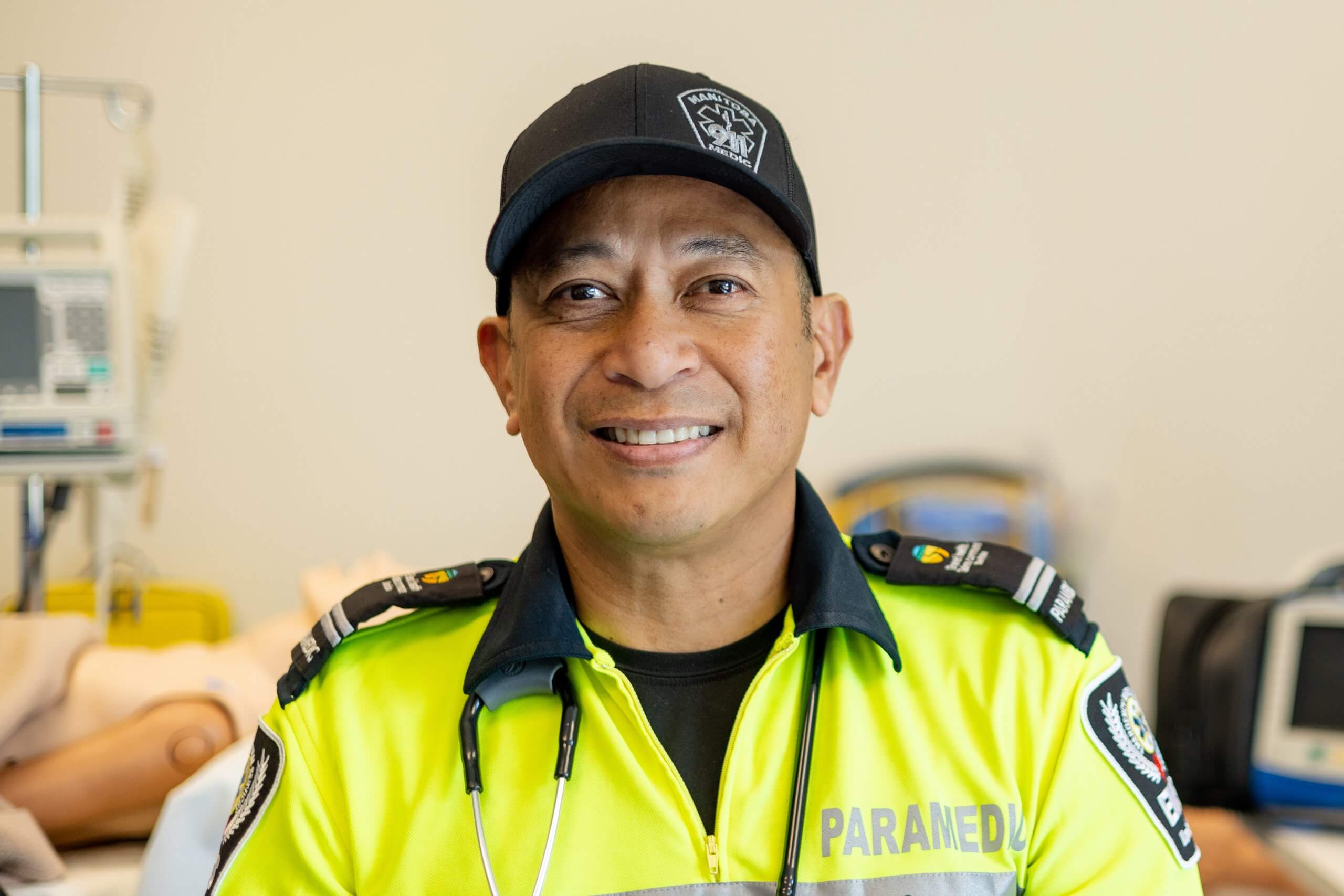 Philip, Paramedic, 12 years experience
I was born in the Philippines and lived in Thailand for eight years before coming to Canada.
I come from a family of medical professionals and I too was drawn to a career helping people. I wanted to give back to Manitoba, a place where I had been received with open arms.
At nearly 40, I was the oldest in my class and school was a bit tougher for me as I analyzed everything in my first language of Tagalog before saying it in English.
It was a challenging course but I told my wife and my son, who was 10 years old at that time, that I would pass. I didn't want to be stuck in a job I didn't like, I wanted to be a paramedic. That was my inspiration and I've never looked back.
Katherine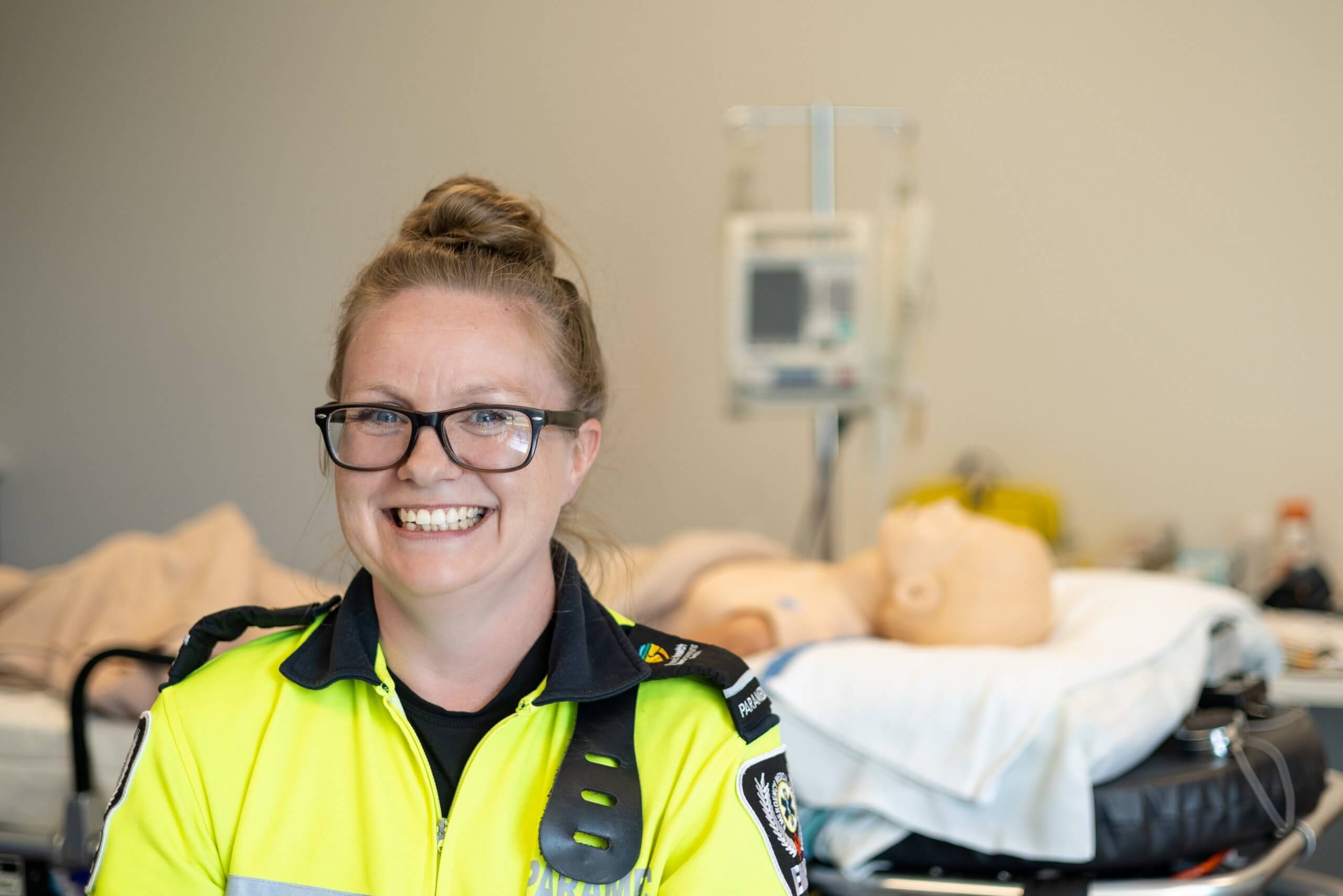 Katherine, Paramedic, 12 years in the field
I've always been drawn to helping people and I love learning new things and working through new challenges, which is what lead me to a career as a paramedic. I have the training and skills to be calm in moments of chaos and I can help people – even if that means just holding their hand – through some of their toughest experiences.
Being able to provide a high level of care to my community where my friends and family live means a lot to me.
To be a paramedic, it's so important to dedicate yourself to continuous education, and to look after your physical and mental health so that you can provide the best possible care to everyone you meet along the way.
Greg
Greg, Paramedic, 23 years in the field
When I was younger I drove a medical van and looked after dialysis patients. I was motivated to do more so I enrolled in the EMR course in my community of Peguis and became a paramedic.
Many of my family members are also in the health-care field; including both of my sisters who became nurses and my daughter who followed in my footsteps and became a paramedic too.
You meet a lot of different people in this job and every call is a different situation. I enjoy taking care of people and the best part is when you see a family with smiles on their faces after a good outcome. It's a very rewarding job.
Tess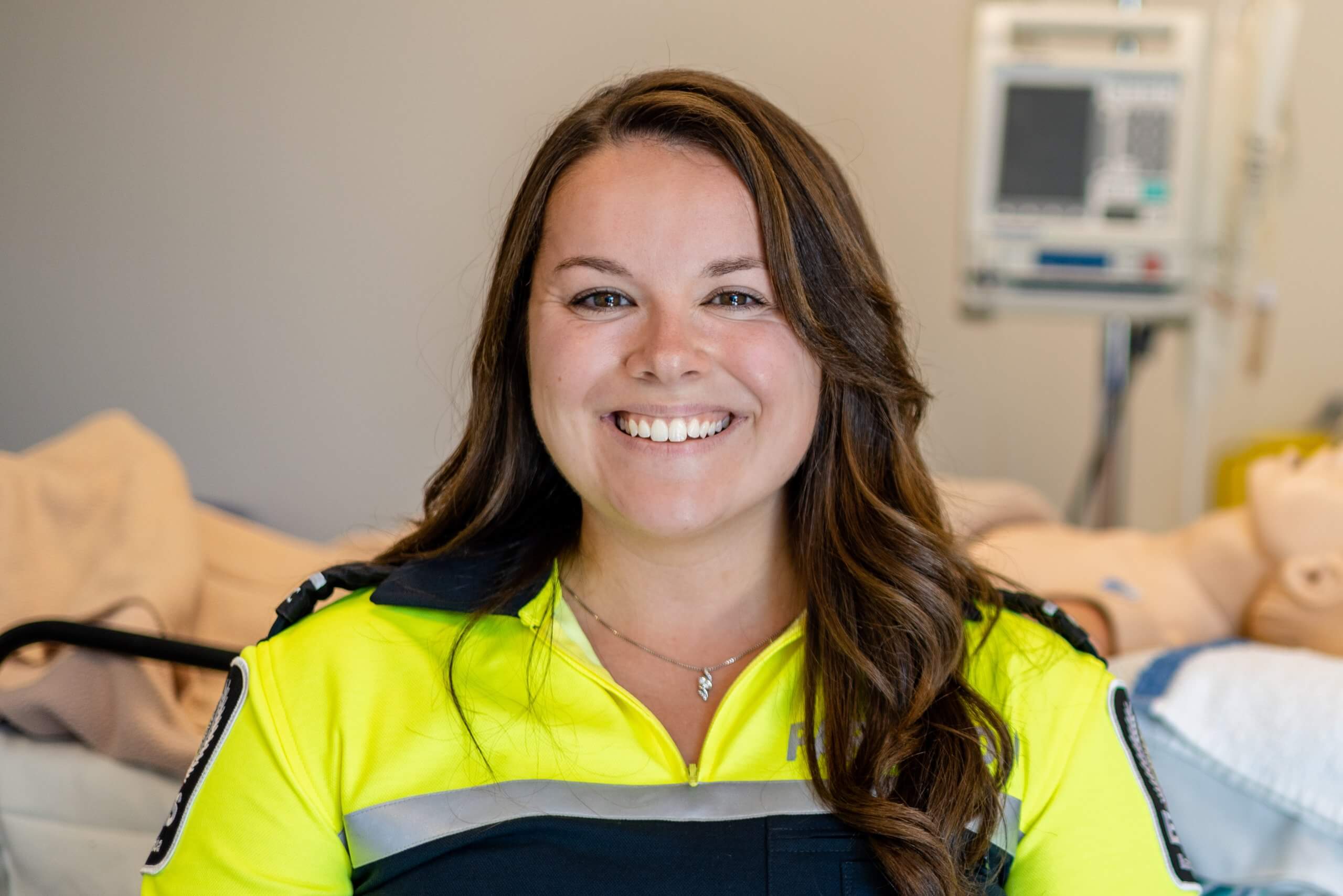 Tess, Paramedic, 3 years in the field
Since I was a kid I've always wanted to be a paramedic. As I got older, I really liked the idea that every day in this job is different – even every hour can be different in what you're doing, where you're going and who you're meeting. What I find really special about this career is the patients you meet and the stories they tell you.
As a rural paramedic, we have the opportunity to use a lot of our skills. We are constantly learning and every day we are challenged to put our education and knowledge to use. EMS can be intimidating but your team really has your back and when you get on that truck for a call it's a pretty rewarding feeling.
Education and Training
Are you interested in a career as a paramedic? Enroll in one of Manitoba's paramedic training programs.