Lolia – Provincial Nursing Float Pool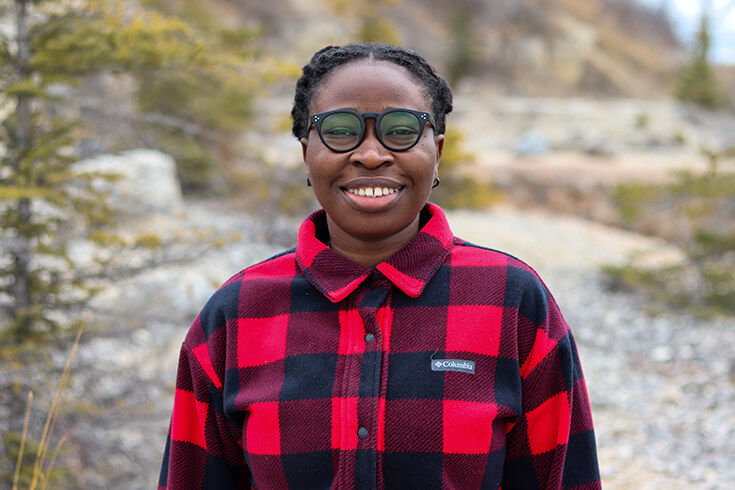 I was drawn to nursing because of the holistic approach to care. I wanted to help people through their health situations, comfort them, and support them as they navigate resources in their community.
I spent the first five years of my nursing career at HSC Adult Emergency, which helped me gain the skills and experience I need to care for a diverse patient population. It has really shaped me into the nurse I am today – I am able to manage many different fast-paced and acute situations.
Yet I've always been interested in working in northern Manitoba, as meeting people where they're at in their home communities seemed very rewarding to me. So, when I heard about the Provincial Nursing Float Pool, it seemed like the perfect opportunity.
It has been such a privilege to be welcomed into different communities and health care teams to share the knowledge I've gained over the years. I feel like I'm able to provide that more holistic care when I'm working in northern Manitoba. The pace is a bit slower than it is in Winnipeg, so I have more time to build relationships with my patients.
I recently cared for a mother and her young infant. Her child was sick, and you could just see the terror and distress in the mother's eyes. It was so fulfilling to be able to sit with her, listen to her concerns, and answer her questions — something that is less possible in a larger urban hospital.
The Provincial Nursing Float Pool has the flexibility of working for an agency with all the benefits of being a staff nurse. I'm in control of where and when I want to work, but I can still contribute to a pension and earn evening and weekend premiums. Plus, I get to explore the natural beauty of northern Manitoba on my days off. It's a win-win situation.