Physician Testimonials
Whether relocating to Manitoba or deciding to practice in their home province, we're fortunate to have many great physicians and diverse opportunities for them to practice here!
Check out the personal testimonials of physicians that have shared their positive experiences while practicing in Manitoba.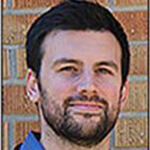 "Having grown in up rural Manitoba and being familiar with the friendly nature of small town living, it was an easy decision to pursue rural medicine. I have worked in Treherne for nearly three years and feel I was well prepared by Manitoba's rural residency program for the work environment ...
read the full story ...
---
Want to Submit a Testimonial?
Would you like to provide a testimonial about your time in Manitoba, while practicing medicine? We are always looking for new and exciting stories to share with our viewers. If you are interested in sharing your story, please fill out our Testimonial Submission form.
Answer a few questions, provide a small bio and click Submit! We will be in contact with you in regards to posting your story for others to see.